High-intensity discharge (HID) lights are the same as Xenon headlights. They are produce a light brighter than halogen bulbs and with far less heat. The blue-white light emitted by xenon bulbs is so bright that it has been known to blind on coming drivers. Light Emitting Diodes or LED lights although less bright than Xenon, have more advantages over all other light forms.
All three forms of lighting are very distinct. Several significant differences exist in light produced by LEDs, xenon and halogen headlights. LEDs have the coolest color temperature at around 6,000 Kelvin, which makes them appear whiter than daylight. Xenon headlights come in at around 4,500 K, while halogens round out the list at a yellowish 3,200 K. LEDs offer better light return from road signs, while xenon lamps better illuminate the sides of the road. This is because they typically produce more light in lumens than LEDs.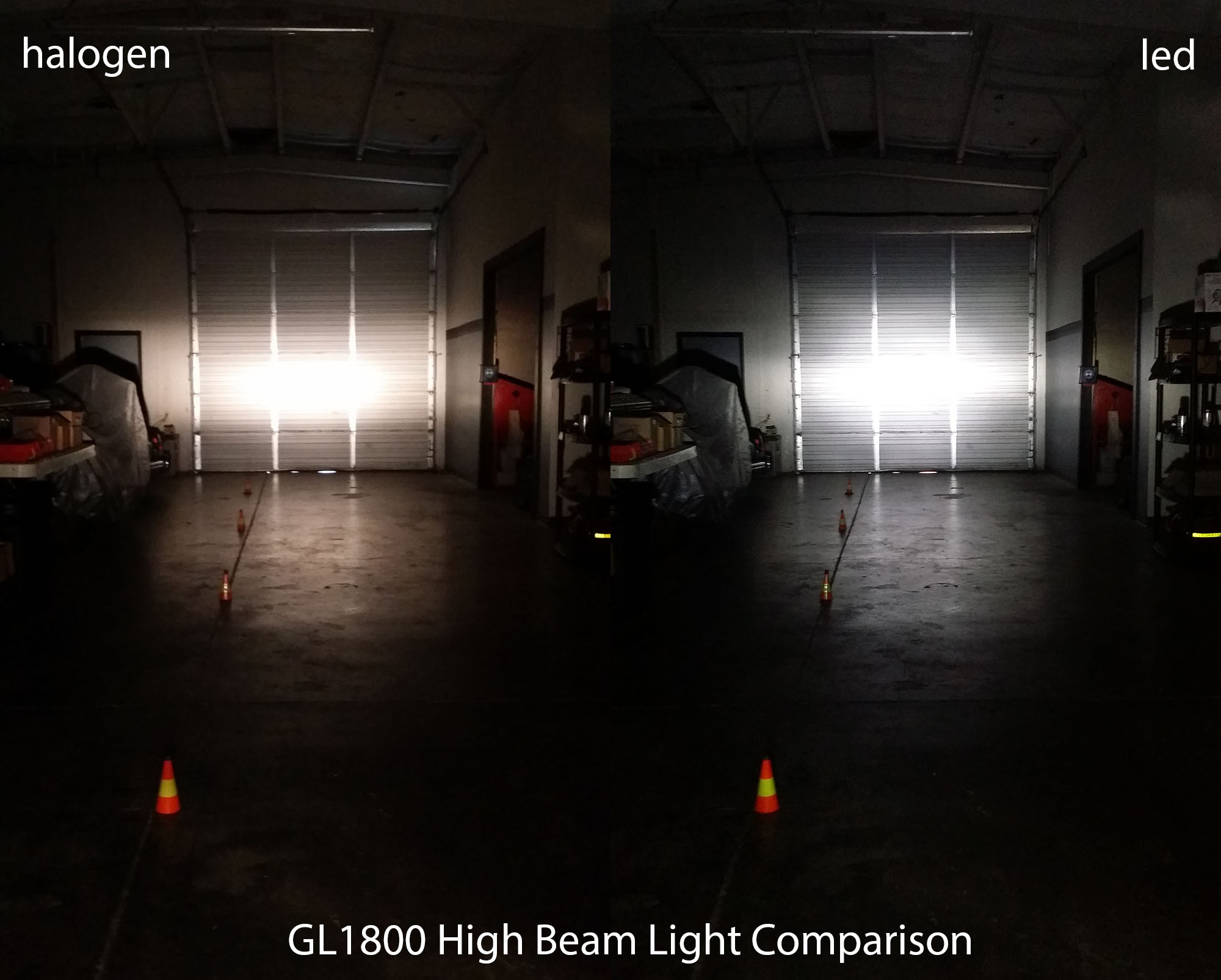 LEDs and xenon provide a large pattern of light on the road, whereas halogens offer a small pool of yellow light directly in front of the vehicle. LED headlights are a premium option on new cars. Just make sure that your repair workshop is suitably competent to handle the replacements.
Halogen lights are the most common lights in the market and are found on most consumer cars. These bulbs are similar to familiar incandescent lights and use heated tungsten filaments to produce light. Halogen headlights produce a significant amount of heat, and even small deposits of skin moisture on the bulb during replacement can affect their performance.
Xenon or HID lights produce a brighter light than halogen bulbs and with far less heat but the blue-white light emitted by these is so bright that it had a blinding effect on other drivers. They replace the filament with a capsule of gas. Light emanates from an arc discharge between two closely spaced electrodes. This discharge is hermetically sealed inside a small quartz glass tubular capsule. A ballast is required to regulate the voltage supplied to the capsule of gas. The light produced is greater than any halogen bulb and it closely approximates the color temperature of natural daylight. These lights also consume less power. They initially require a large amount of power to produce the first burst of light. It's only after they are fully operational they become energy efficient. They cost more than halogens.


LED headlights work on an altogether different principle than the rest. There's no filament. They transfer current through a semi-conductor. This movement of electrons through a semi-conductor emits photons producing light, making them a lot more efficient than halogen bulbs. Comparatively they also generate significantly less heat and offer better durability. Operating temperature of these lights if maintained within limits, they could even run indefinitely. We may safely claim 20,000+ hours of operating life. They require a lower voltage than halogens and give a brighter and whiter light. It's also possible to alter the color by changing the physical properties of the semi-conductor.
For intense light and if you don't mind the glare, xenon may be the best choice. You nevertheless need to confirm whether they are legal wherever you intend to go driving. LEDs, meanwhile, offer great light, low power and long life, but often may come with a bigger price tag. Halogens are history.