It is vital that the car which you drive should be perfect in every way. All the accessories of your car should work well while you are driving on the road. You should always ensure overall safety while driving.
The fog light is an important component which you need to install in your car mainly during winter. It is different from the headlights to a large extent. Where the headlights come both in the high beam and low beam, fog lights serve in such conditions where proper visibility may be nominal. Some of the most important reasons why your visibility can be hampered are due to fog, rain, and snowfall.
Fog lamps: What are they?
Fog lamps are high power single beam light which mainly projects high beam lighting. This can be dangerous as it reflects back to the driver's eyes. To avoid the danger, fog lights are designed in such a way that they can be aimed at the steeper angle.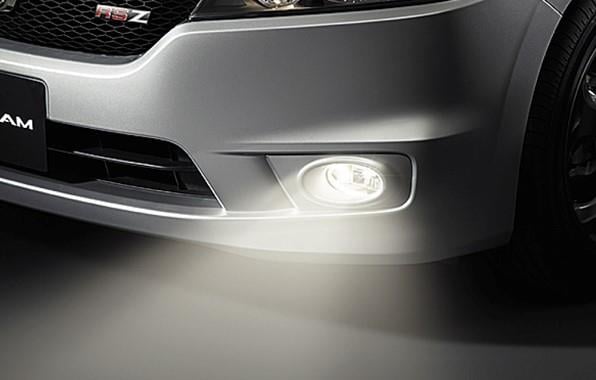 The fog lights mainly work complementary to the headlights.
They are one of the vital car accessories which you need while any natural calamity comes in.
Fog lights illuminate the ground which is exactly at the front of your vehicle.
This promotes better visibility through the fog, heavy rains, and dust stroms. It happens only because of the steep angle they are installed. The main headlights, in turn, project the light far because of their shallow angle.
Fog Lights and the time to use them
As mentioned earlier, the fog lights project lighting on only the frontal part of the car. You may turn on your fog lights while facing major discomforts in vision. They can be caused due to adverse natural conditions like fog, snowfall, and rain or excessive dust storms.
In case of driving at a higher speed, you should always avoid turning on your fog lights. In turn, it can be used to slowly pass over the situation of bad weather where visibility is at stake.


If you face a situation of poor visibility, where neither your high beam nor low beam headlights are able to project a perfect lighting condition instead just create a glare effect, you may use the fog lamp.
LED bulbs are nowadays used extensively in making the fog lights which serve efficiently enhancing a safer drive through bad weather conditions.
These days, the cars can be installed with rare fog lights which work exactly the same way as the tail lights of the car. It ensures that other drivers don't hit your car on poor visual conditions.
Important facts about fog lights
Fog lights are interesting car parts to know about. On very rare circumstances you may need to light up your fog lights. They need to work perfectly because you need them for abrupt conditions. It is better not to use them during the night drive during normal circumstances. In many places, you can incur fines for using the fog lights on a normal day. You can easily install fog lights as part of custom headlights.
So, from here on, you will be able to understand and decide for yourself the importance of using a fog light.