The days of incandescent auto lights are coming to an end and LED lights have captured attention in the automotive aftermarket and for good reason. Some luxury brands already come factory fitted with LED but most cars on the roads still run on halogen lights. All of us enthusiasts who are passionate about our driving machines seek to upgrade. We have a wide choice in aftermarket accessories. If you are considering upgrading your lighting, here are are 5 solid reasons to switch to LED fog lamps.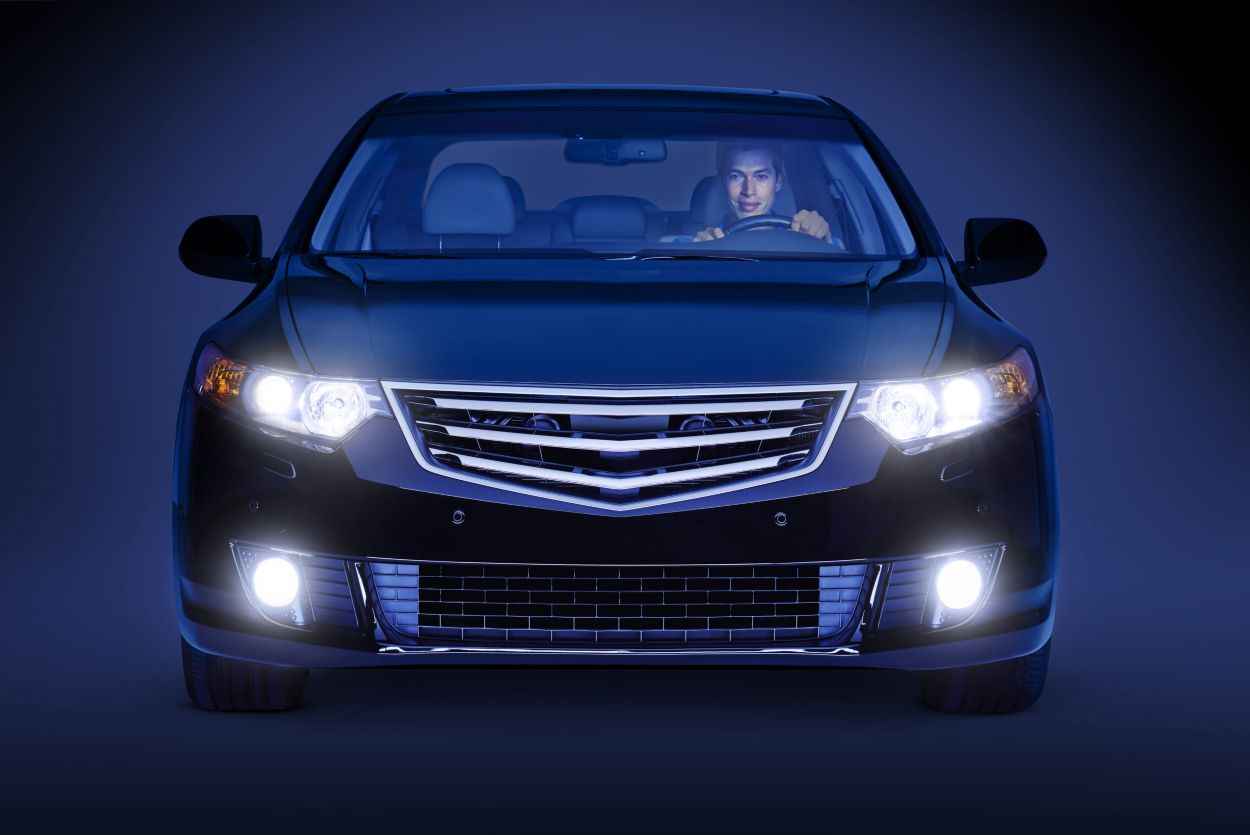 They are longer lasting, draw significantly less amperage than incandescent lights, generate less heat, do not emit vapors and most importantly, they give out brighter light. LED lights work on a totally different principle. Unlike incandescent lights, they have no filament. They operate by transferring current through a semi-conductor. This movement of electrons through a semi-conductor emits photons producing light, making LEDs a lot more efficient than incandescent lights. Comparatively they also generate significantly less heat and offer better durability. Operating temperature if maintained within a reasonable zone, LEDs could even run indefinitely. It's for this reason that manufacturers claim 20,000+ hours of operating life of LED lamps. They require a lower voltage than halogens and give a brighter and whiter light. An added plus is the flexibility of altering the colour by changing the physical properties of the semi-conductor. They undisputedly represent the future of automotive lighting.
SEALIGHT is the brand of aftermarket LED lighting for automobiles providing high-quality LED lighting products at competitive prices. Its aim to make LED lights 'brighter, wider and farther'. LED lighting has made driving through fog easier and safer giving you superior visibility. It's a result of 7 years of research and development experience in heat generation of PCB/LED substrates, modules of high power, modules of power driving as well as design and manufacturing experience of highly-bright LED light source. High-performance automotive lamps with LED technology offer greater visibility and full lighting power on the road. They save effort and cost of frequent lamp replacements.




Most of all, they are environment friendly producing less waste. SEALIGHT showcases some interesting and exciting offerings introduced this year with high performance products for cars, trucks, SUVs, RVs etc. The superior SEALIGHT T10 socket LED bulbs fit directly into multiple bulb size sockets. The usage includes license plate tag light, map lights, dome light, trunk cargo room lights, side door courtesy light, reading lights, glove box lights and parking lights.  Some high end cars are provided with a full or partial ring of LED lights or 'angel eyes' around the periphery of the normal headlight.  These rings are also a common aftermarket modification. LEDs are ideal for this application because the cooler colour temperature of highly efficient LEDs shows up even under full sun, and they are able to operate with relatively little power. Full headlights are typically in use for a low enough percentage of the time that efficiency is not a core concern, but running lights are literally designed to be on whenever the vehicle is running. 

Running 10W LEDs reduces battery load, thus increasing your battery life. In the final analysis, LEDs represent the future. The day isn't far when LED lighting becomes standard equipment across the entire global auto industry. So why wait to make the switch?